Our expert technicians are the best in the industry with years of experience working with CATV amplifiers and fiber optics. Our technical staff is fully trained in using state-of-the-art equipment to ensure product performance and quality that compares to new. Seed stock is available for almost any product and turnaround times are short.
All upgrades typically include a full 1-year warranty.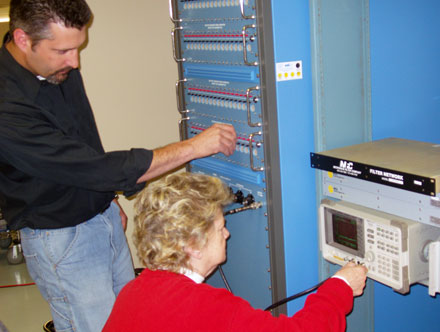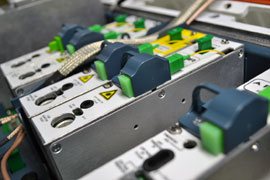 Return Path Optical Upgrades
To date we have done over 15,000 upgrades with 100+ satisfied customers. With Docsis 3.0 and higher traffic in the return path, legacy nodes and return path transmitters in particular become one of the major bottlenecks in the CATV system. Rather than replacing a perfectly good node or return transmitter, consider upgrading to current OEM DFB specifications. We can either upgrade your legacy transmitters to meet OEM specifications or optimize it to suit your specific system requirements. We have seed stock for rotations and typical turnaround times are 2 days. We offer many different options for any brand – 1310nm, 1550nm, and CWDM wavelengths.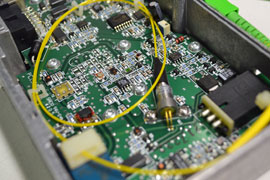 System Upgrades
Recognized as very proficient and experienced in doing most any system or product upgrade associated with CATV distribution equipment, we offer upgrades including headend equipment, nodes, distribution amplifiers, and line extenders.
Examples of typical system upgrades are:
870 MHz to 1 GHz
750 MHz to 870 MHz
550 MHz to 750 MHz
Diplex filter
Return Path Amplifiers
Node Segmentation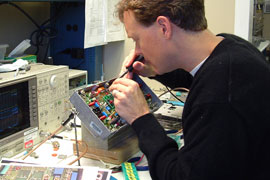 Custom Engineering
For specific custom needs beyond our standard products and services, our technical staff is available to engineer, upgrade or modify equipment to meet exact specifications.
Contact our team today for a complete quote on your service needs.
Contact Us